What is minimalist phone?
You rarely see apps that have a good cause and help people. That made us interested in minimalist phone. It's an app that solves the universal problem that every person nowadays is familiar with. Smartphone addiction.
The app turns your phone into a minimalist phone — losing the icons, making it colorless, and showing only the necessary buttons. Essential things to reduce your screen time.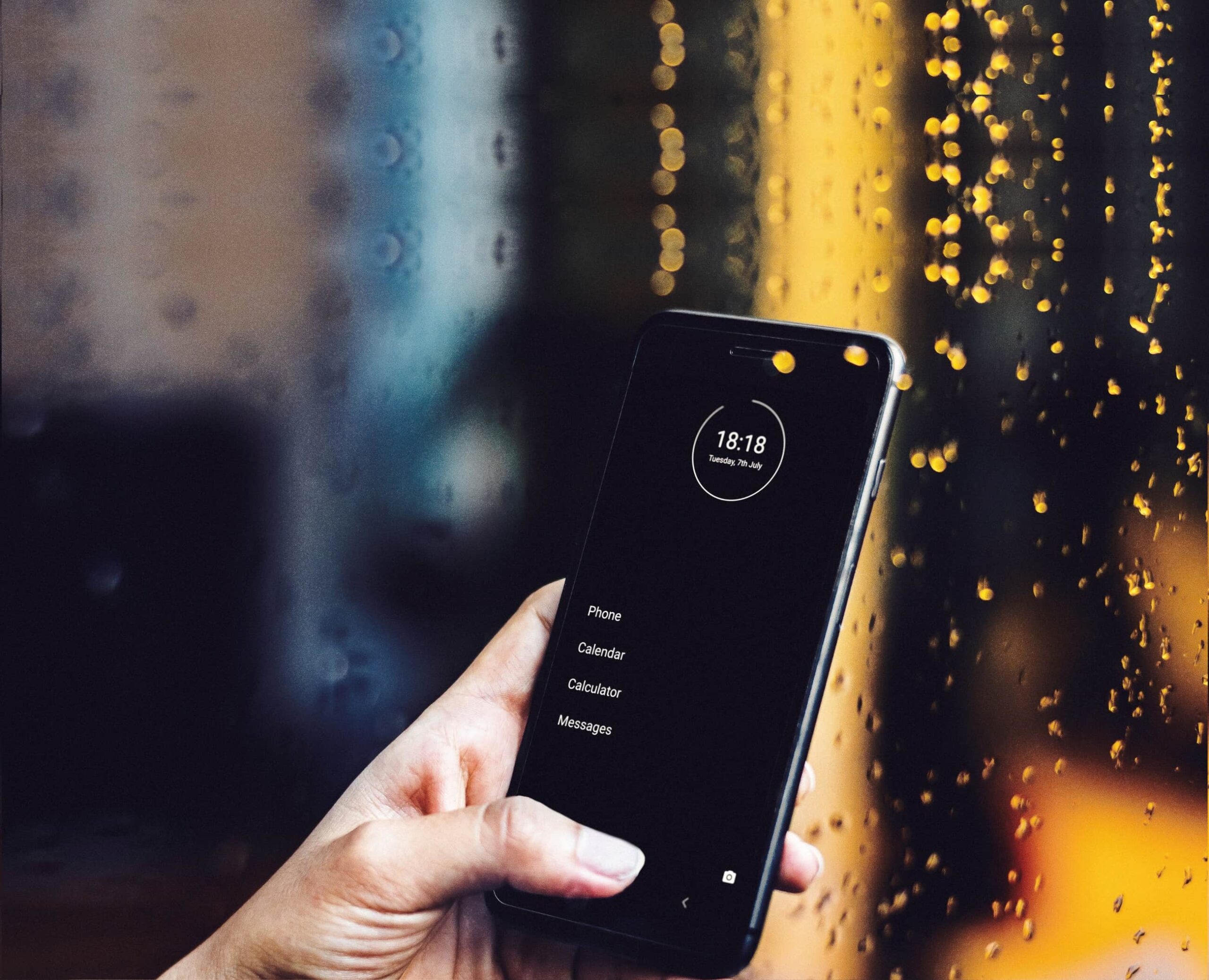 What was the starting position?
It's a one-man company from Germany and the ad spend was less than €3,000. Google Ads was the only channel — profitable but the founder didn't know how to scale it. The ratings in Google Play Store were good, now it only needed great marketing.
We shook hands on January 2022 and started working with them.
The goal: increase revenue
Increase revenue while staying profitable to cover the ad spend for the following month. The time we had: 2 months.
What did we do?
The challenge: how to get the algorithm working for us? Advertisers don't have much control over the algorithm so we had to make sure that we would give it the best inputs.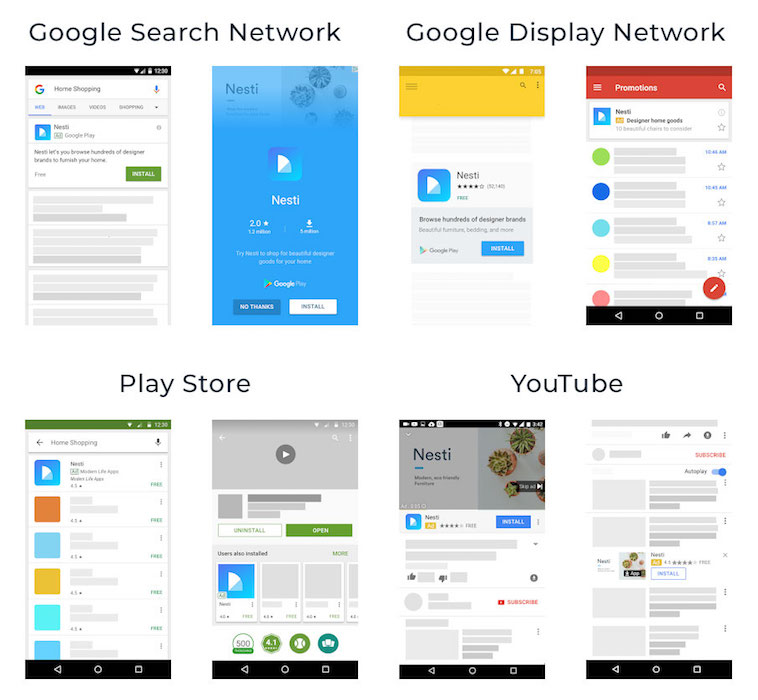 Solution: consistent testing and patience. We found a balance between optimizing installs and purchases.
1. We used video ads and we tested the hell out of them.
Tried to understand what kind of approaches work
With which videos we could unlock YouTube traffic (instead of Google Display Network)
Used different creators and formats
2. Texts. We found a way to optimize them so that they'd see our ads with the right searches.
3. Patience. Enough freedom and time for the algorithm to test different variations.
4. We needed to get the full picture of the business. There can be many wins achieved outside of Google Ads as well. We took an in-depth look at the Google Play listing and the onboarding process: what kind of images work the best, which pricing is the most optimal, and how to get more users to start a trial.
Examples of the ads
Some examples of cross-network app ads that are shown on the search engine, YouTube and Google display network.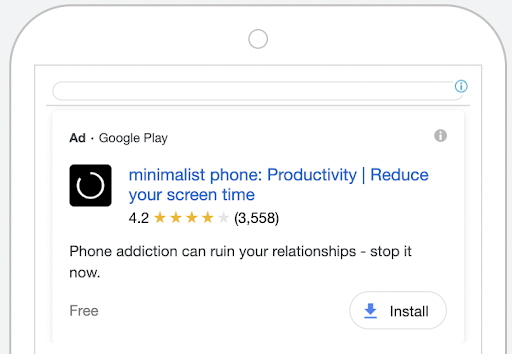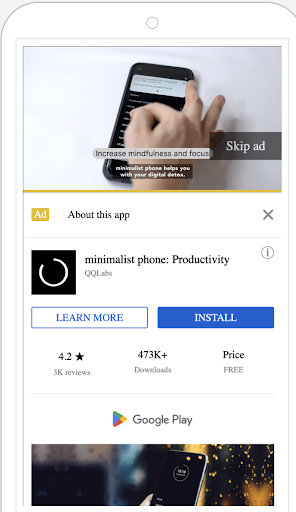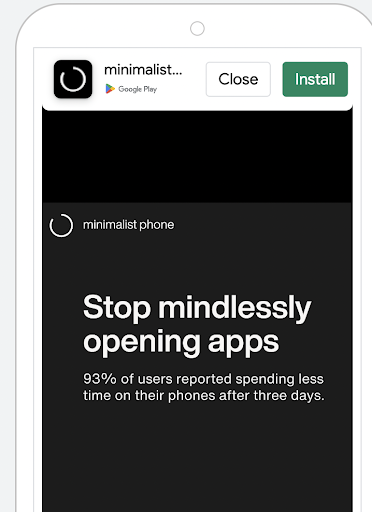 The results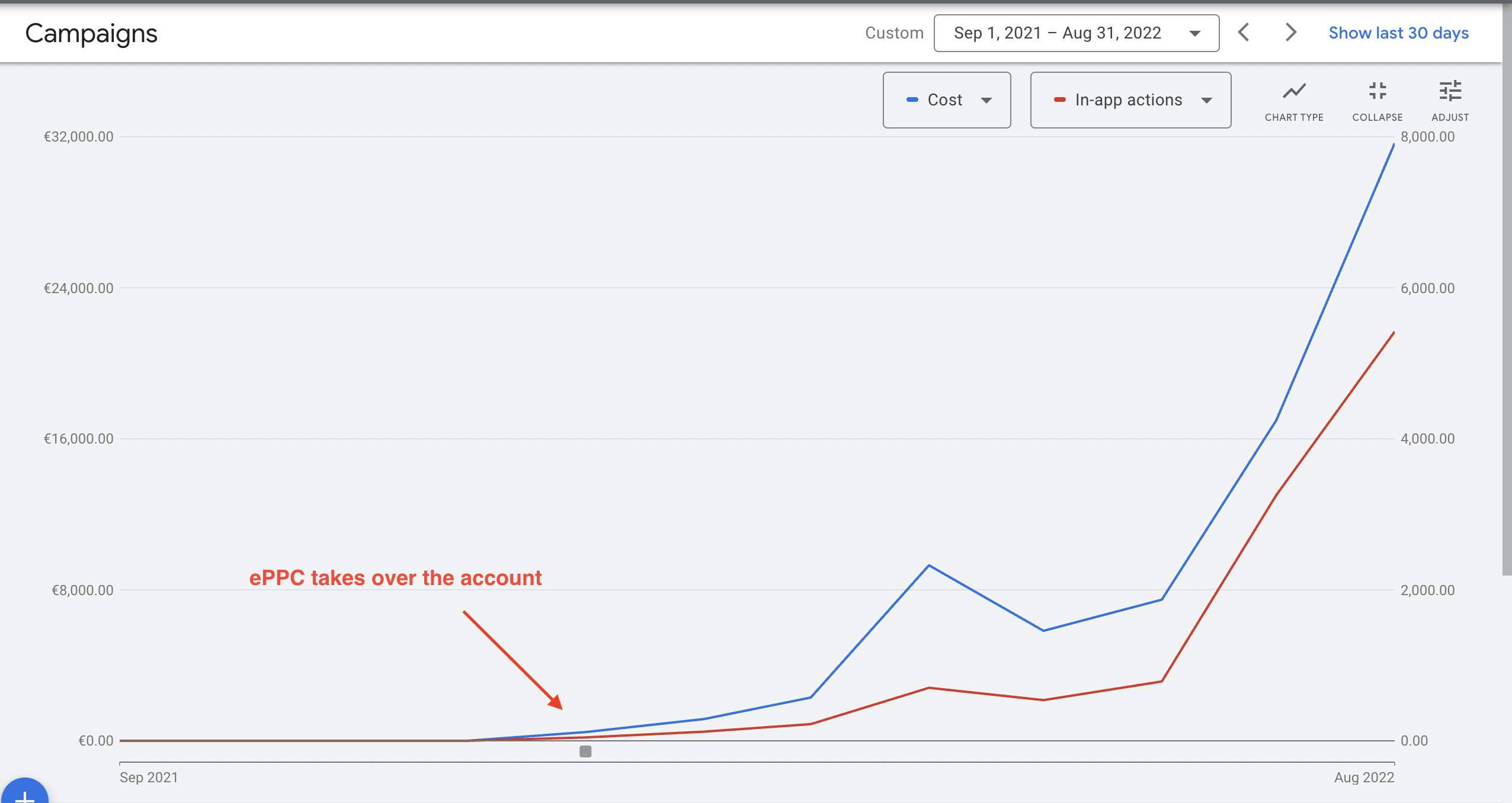 Monthly turnover increased from €3.9k to €73k (18x).
ROAS: 230%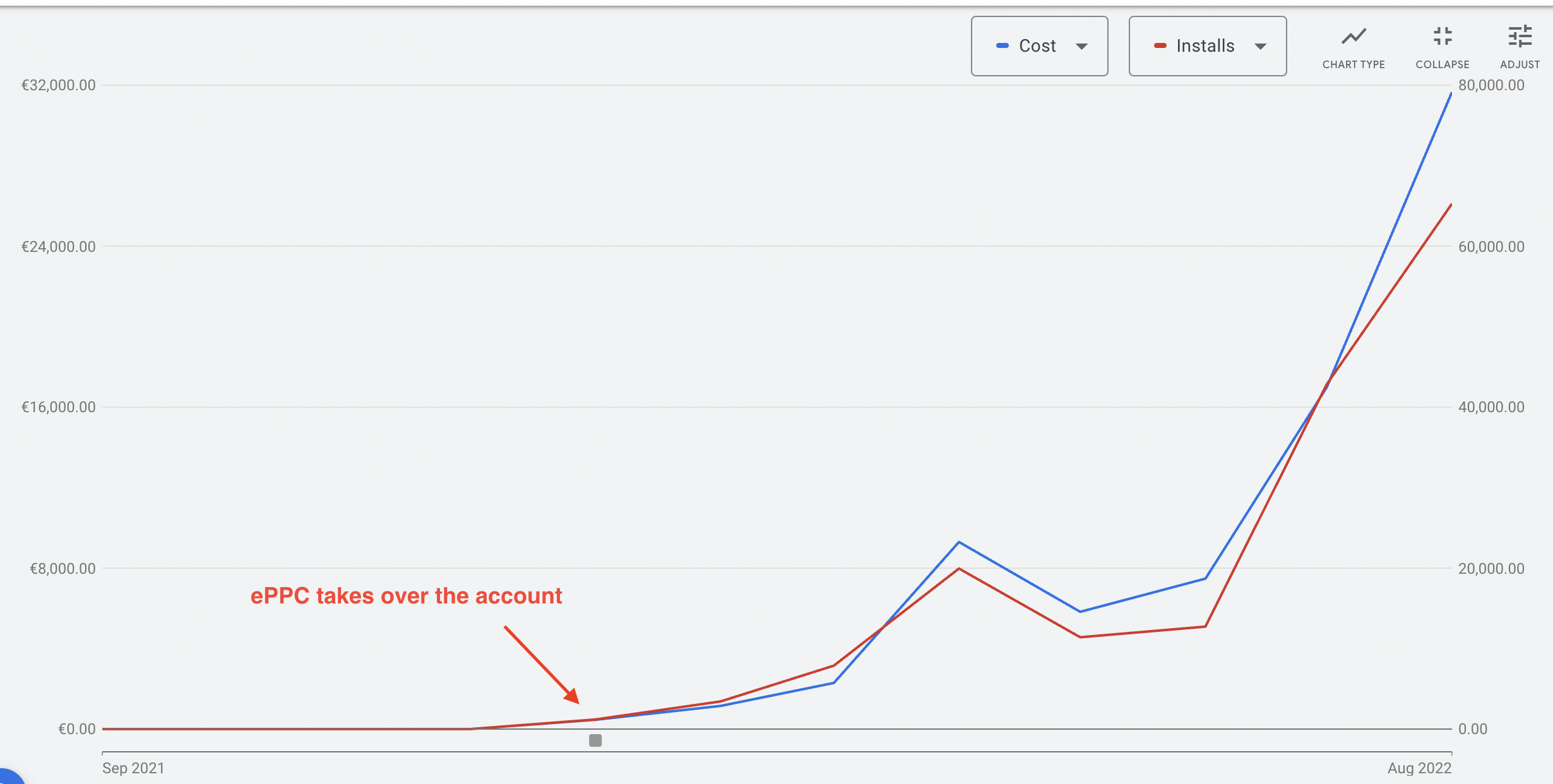 Monthly downloads from 3,600 to 65,500 (17x).
Cost per Subscription: 7.86€
In addition to the US/Germany market, we expanded to 23 new countries.
Compared to other productivity apps, minimalist phone is now rocking it:
USA: 42nd in sales and 108th in downloads
UK: 26th in sales and 53rd* in downloads
Canada: 18th in sales and 46th in downloads
*In the UK we passed e.g.: Wix, Docusign, Google Drive, Trello, Outlook Lite, MS Sharepoint, Todoist, Evernote, Lastpass
In conclusion
Installations and purchases have increased month by month. In total, the number of downloads and revenue increased by more than 17x. Our work with minimalist phone continues to get them even bigger.
Martin, the founder of minimalist phone: "To collaborate with professionals in the field as ePPC brings me so much joy."
If you'd like our help getting your app successful, click here 👈.
Read more about our strategies in our blog.