Also known as Sakartvelo, the beautiful country of Georgia is famous for its rich variety of wines and delicious Caucasian cuisine as well as its relatively mild weather. And as it was starting to get increasingly dark and chilly, we thought it would be a fantastic idea to work from a warmer place for a change. Speaking of which, Tbilisi actually means "warm place" in old Georgian! So we packed our bags and flew over to the lovely region of Caucasia.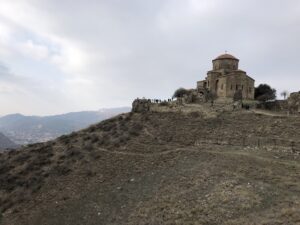 Upon our arrival, we were amazed to be welcomed by an enchanting mountainous landscape and warm hospitality of everyone we met. With our positive vibes skyrocketing, we kicked off the week with a productive workshop for figuring out our core values at ePPC. We focused on our main principles as well as our beliefs and what we thought was important for us as a whole. But what exactly were our core values, and what do we as a workplace strive for? How do our ideas and thoughts convert into action and behaviors? Discussing such topics not only allowed us to understand each other's worldviews better, but it was also quite fun and inspiring. It's not very often that company values reflect directly the values of people working there.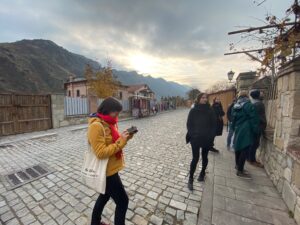 The ongoing days of our workweek abroad included a mixture of working, sightseeing, and exploring all that Georgia has to offer. During business hours, we would either work from our temporary Airbnb mini-mansion or go to various cafes or restaurants to make the most out of the trip and be exposed to the very much anticipated warm Tbilisi vibes.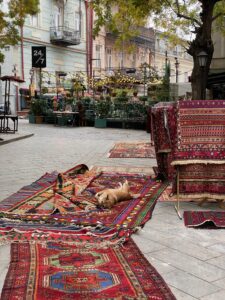 But not every day the sun shone on us as it does with a clear blue sky. One morning during our trip, we were greeted by a mystical fog, which did not stop us from exploring the historical monuments of Georgia to get a glimpse of the past. And what a pleasant coincidence it was to witness them on a day like that – truly mystical indeed!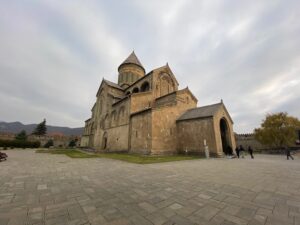 On one of the following days, we also dedicated an entire evening to experiencing the immensely plentiful and delicious wines the country has to offer. As a Georgian trip cannot be complete without experiencing its unique victuals.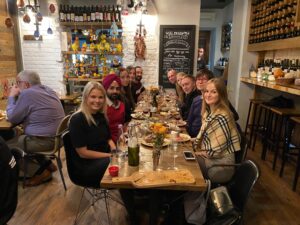 Although this workweek experience abroad might sound like a fairytale too good to be true, it definitely was not. Working from abroad also had its downsides. The overall efficiency of the team members seemed to dwindle gradually during the trip. Was it the excessive amounts of Khachapuri (a traditional Georgian dish of cheese-filled bread) we had to digest or the temporary relocation that took a toll on our productivity, who knows. But one thing for sure was that even though we might not have been in our most efficient state, we compensated for it with our boosted moods and fresh ideas.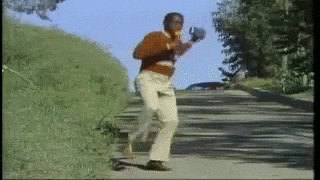 Therefore we made a little 'pros and cons' list that we thought could be beneficial for others thinking of having a similar workweek trip abroad;
Pros: 
Boosts creativity and happiness as well as motivation

An exceptional opportunity to experience working remotely

A chance to have fun with your teammates

Hands-on experience of different cultures
Cons: 
More than an average number of distractions

Thus, comparably lower efficiency and productivity

And of course unexpected complications – such as no water, cold house, slow internet (this did indeed happen)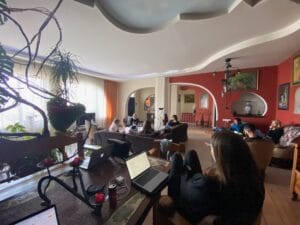 And here are our two cents that might interest you:
Make sure to have

activities

planned out before the trip.

Figure out a structure for

the timing of events, working hours, and free-time! This will not only allow people to plan their work accordingly but also enable them to make better use of their time. Planning well beforehand will definitely pay in the long run. 

Focus more on creative tasks. As distraction levels are higher, it would be beneficial to channel the energy on more imaginative efforts rather than just strictly work-related ones.

Consider

checking out the local coworking spaces.

It might be difficult to accommodate a suitable working environment for everyone at the same time.

Communication is key – make sure to include everyone in the discussions regarding the trip beforehand.

It's best for everyone to

be aware of the events and tasks awaiting them during the workweek.

For workshops, it's good to send out some tasks beforehand to get everyone on the same page.

Speaking of which, try to include more workshops and discussion groups. We noticed

an increase in creativity, that surely made an impact on the outcomes!

Have some free time allocated so people can have time on their own. 

And this brings us to the last point – try to keep in mind different people's personalities.

The introverts might need occasional time alone, whereas others want the opposite. So let people have some options between activities and time to chill.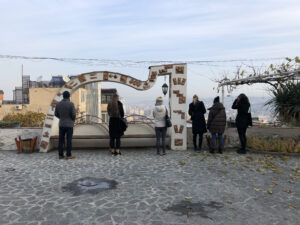 All in all, the workweek abroad experience was nothing but spectacular. We made some great memories and captivating stories will be shared in the future! Sometimes such experiences are much more valuable than staying put in an office. For those who are thinking of trying out a workweek abroad do not even hesitate and just go for it!