Reporting from the Retail at Google event: Learn what the experts said and set up your strategy for the future!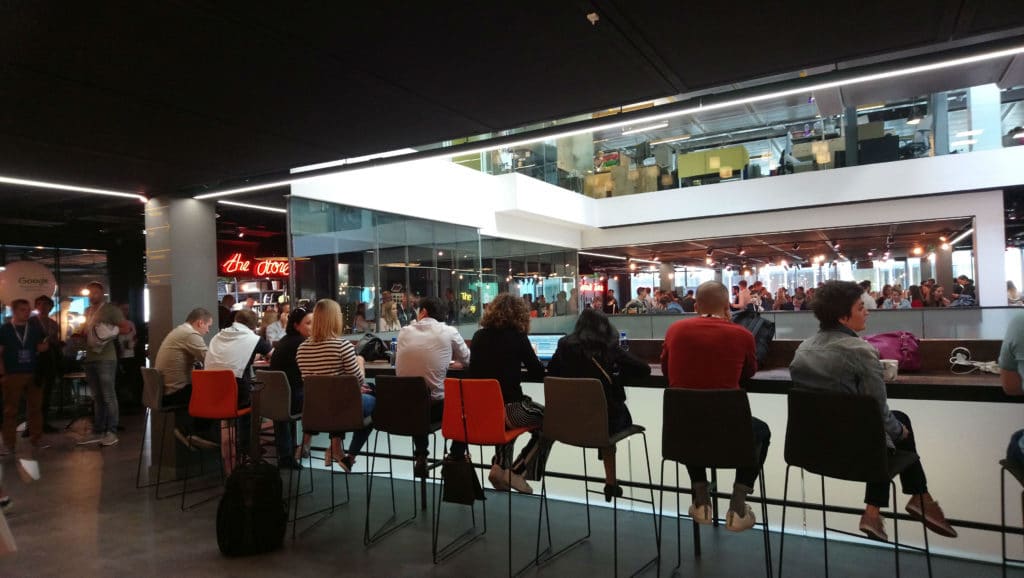 It's time to take a step back, look at the big picture and see where digital marketing fits in among future retail industry trends. Here, I'll take you through 3 parts of what I saw and heard:
The big challenges for retail and how to tackle them

The experts and their ideas for the future of retail

Retail marketing trends in 2018 with examples of what's happening and inspiration from the event
For a more practical guide to Google's latest marketing innovations, check out part 2.
Omnichannel and harmonised commerce
The key challenge for retailers is the changing landscape of how people shop. There has been some fear of ecommerce totally taking over and smothering physical shops. But this is not entirely true. As Steve Dennis brought out in his presentation, the growth of physical shops is simply overshadowed by the more rapid growth of digital commerce. True, there are shops closing down, but offline retail is still slowly growing year by year.
The trick here is to make the best of both worlds. Brands that have adapted to changes and embraced whatever channels their customers use, have kept on growing despite fluctuations. Here's where we come to the term "omni-channel" marketing. This was the central theme of many of the talks at the Retail at Google event. One of the presenters, though, was making the point that omni-channel wasn't the best term. He preferred to use "harmonised" commerce  as the goal isn't to be "omnipresent" but to choose the right places according to where your customers are.
What is omnichannel:
Not focusing solely on any one channel (digital/physical shops, phone/email/search/display/social marketing), but being "channel agnostic"

Being where your customer is and assisting them in buying your product every step of the way – "the customer is the channel"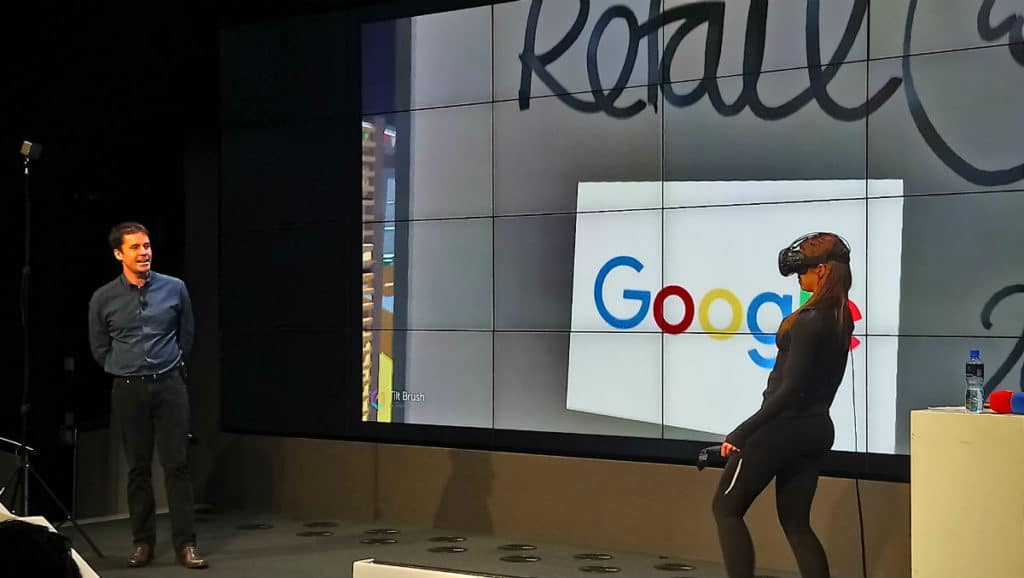 The experts and their ideas for the future of retail
Steve Dennis – President of SageBerry / Forbes retail contributor
Key point: Get out of the middle!
He urged retailers to go either for low-priced and super-convenient or super-lux, customised and/or experiential. And with Amazon dominating prices and convenience, he focused his talk on the latter option.
Vanessa Hartley – Director of Retail and Agency at Google
Key point: Customers don't want millions of choices
She talked about how our customers want the most personalised solution at the precise moment and context where they need it – and how Google's solutions can help with that.
Robert Hah – Managing Director at Accenture Strategy
Key point: Keep an eye on the Asia Pacific (APAC)
Hah stressed that APAC is often overlooked by retailers in other regions. But the changes in APAC will influence markets in North-America and Europe as well. It's especially important as you're trying to take the next steps in digital marketing: "EMEA can learn from the APAC retail landscape which has undergone drastic digital evolution."
Melanie Schlegel – Head of Search at Otto
Key point: Be brave and make changes
Otto is an iconic German company that started with selling through catalogues. Now they have been going through big changes and embracing automated strategies that Google offers. Their focus has turned to digital marketing  – they finally decided to ditch the iconic catalogue! All that has been helped along by improving the company's inner culture and considering the opinions of all generations that work in the company.
Aleksander Due-Rasmussen – E-commerce director at Sportmaster
Key point: Omni-channel is the key
Denmark's Sportsmaster has worked on innovating, taking inspiration from others and embracing brave partnerships. On the panel discussion, the presenters were talking of how sometimes you can't be too afraid of partnering up with your possible competitors because you can lose out on a great opportunity. Sportsmaster's partnership with Nike is an example of the complexity of teaming up with a potential future competitor.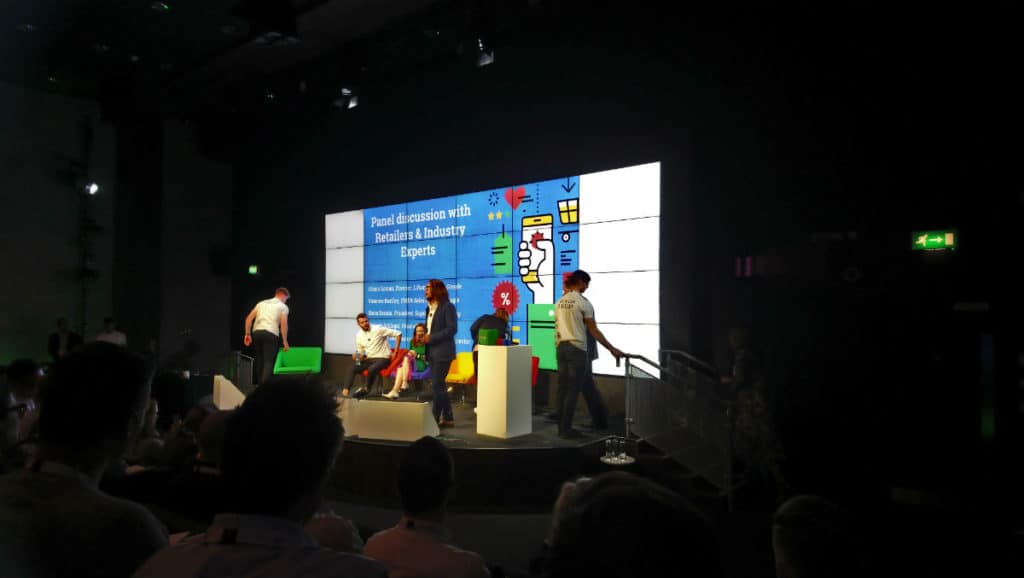 Examples of new trends in retail
The coolest part of the event was the plethora of examples given to illustrate the opportunities. I'll share some of them here with you.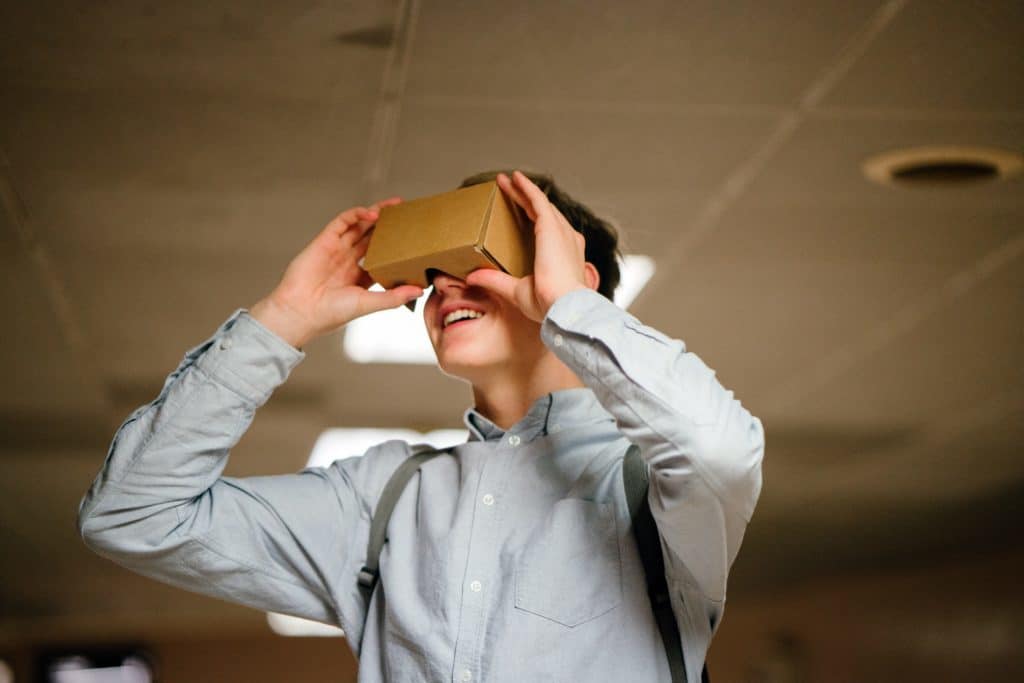 Augmented reality for retail
One way for getting out of the middle in the retail landscape is keeping up with the latest technologies and seizing moments when they could work for you. AR for retail is still in early stages of development and it's interesting to see where it will be taking us. Here are a few ideas that have been put into practice thus far:
Smart mirror in

Neiman Marcus stores

records a video while you stand in front of it. You can play back how clothing looks like from the back and also see it in different colours without having to change. There's also

Ebay

's interactive mirror in

Rebecca Minkoff's store

, which suggests different accessories to go with clothing that the person has in the fitting room and offers other features that help the customer experience.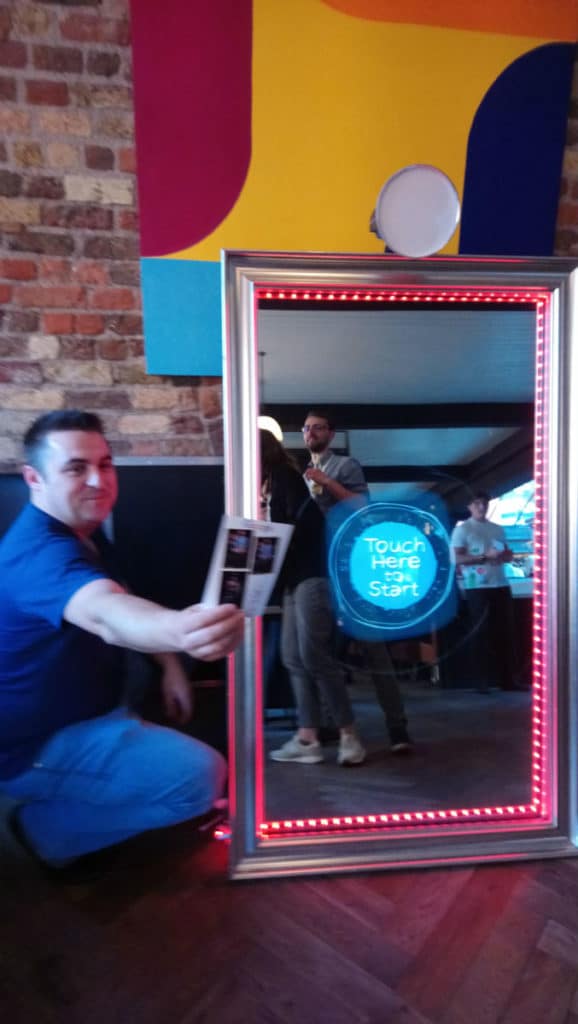 You can also see your product in context with special apps. For example,

Otto

has an app which can be used to point your camera  at your room and see how furniture would look like in it.

Google Lens also has a cool feature

Style Match

where you can point your camera at something you like and it finds you similar items (clothes of furniture) to shop for on Google Shopping.

The most outlandish example they talked about was a

Uniqlo

shop in Australia, where they set up a system for measuring customers' brain waves to choose them the perfect T-shirts. It works by attaching a headset to the person and showing them videos and images. The machine measures the person's brain waves in response to what they're seeing, trying to assess their mood. Based on this, it recommends a T-shirt!
The benefits: You can use the technologies to assist the customer's buying process and give them an extra reason to prefer your stores. The downside: It's expensive and might not work for everyone. You need a good strategy to make the developments worth it and bring enough ROI.
Online retailers creating physical stores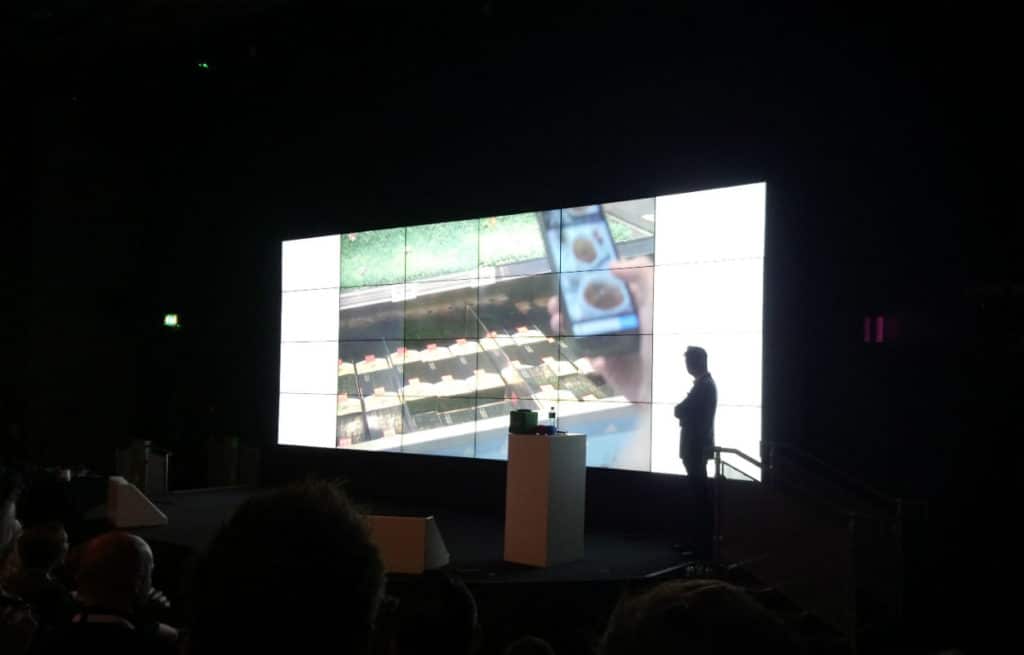 Talking about the APAC as a frontrunner in retail future, let's look at what the ecommerce giant Alibaba has done. Hema supermarket is the physical location for Alibaba. It's not just your regular supermarket but offers 3 benefits to the customer:
The AR experience – there, you use China's most popular app Wechat to buy and scan products to get info & recommendations.

The stores also act as a distribution system, allowing Alibaba's products to be delivered in 30 minutes

People really spend time and like hanging out in the store with friends and family – there's also a possibility to hand the freshly bought produce to in-store cooks and have a meal there
Amazon Go stores on the other hand focus solely on efficiency – you don't even have to check out. You scan a personal QR code at the entrance, and the sophisticated camera system tracks how you shop, charging your credit card automatically at exit.
The question here is: do you want to focus only on efficiency and speed or give the visitors extra enjoyment in the shopping process. I guess it depends on the customer type, but something to consider in any case.
Curated choices in retail
Retailers are realising that a more personal approach works. Just like on Netflix & YouTube, on retail sites such as

Zalando or Sportmaster

, machine learning helps to show visitors more personalised products each time they visit, based on their previous activity.

Another trick is to offer suggestions of items that fit together. Let's say a person is looking at a shirt – the site can show them accessories and other clothing to go with it.

Offline shops are evolving as well. Shops like

Story

show only one collection at a time. This type of shop acts more like an inspiration or magazine, changing displays each few weeks, and offering the products for sale online
Service offers at shops
Another idea is to take advantage of the local aspect of an offline store. Why not give the people an extra reason to come to your shop by partnering up with someone that offers a service that could be complement your products.
The inspiration
The first learning from the event is to take inspiration from what others are doing. There's a lot of innovation going on and retailers are trying to push the boundaries. But this is still a period of experimentation and there are no rules set in stone when it comes to combining online and offline stores, or the digital and the physical in retail.
Omni-channel marketing has been a buzzword for some time now (one of the presenters honestly said that he's tired of it) – but that doesn't mean that it's fully developed. This is an exciting time when new ideas can lead to business success. All it takes is to:
be attentive and take what you can from others,

be inventive and create something new with the possibilities available and,

be brave and experiment without the certainty of success.
Another lesson is about sharing and partnerships. Google invited their partners – retailers and agencies – to the event to get a chance to exchange knowledge (as well as promote Google's products). It's a great environment where the people who work on very specific accounts each day got a real opportunity to step back and discuss. This event is also a great stepping stone for bringing in innovations to your company. The event definitely gave me more courage and ideas to share, and overall a wider outlook. It's important not to get stuck in one channel, even if it's your main focus.
Now, if you want very practical advice on how to use Google for your retail strategies click here for the next article.