5 tips for companies looking to succeed with multilingual PPC campaigns
God bless the internet! With a little bit of work, you can reach customers in every country without even leaving your cozy bed. If you already find what works in one country, shouldn't it also work as well in another? Well, we wish it would be always that easy.
In general, the process of entering a new market in a new country is quite long, takes a lot of time and research, especially considering the logistics of it all, etc. It will usually take ages to rank high for organic results in a foreign market with a foreign language but with paid search campaigns, you can start driving traffic and generating leads instantly.
All you need is some expertise and some smart tools, which can save you a ton of time and help you get a lot of insight about the market you are interested in.
Here are the top 5 tips on how you can set up strategically thought-out multilingual PPC campaigns in different countries: 
1. Use the tools available from Google.
Google wants to make it easier for you to expand your business to foreign markets. Think of it as a win-win situation, If thanks to Google Ads your business expands to foreign markets where you successfully use Google Ads to market your business then they will also get more revenue from the ad platform. That's why they have developed lots of useful tools that marketers and companies looking to export can use for getting extra insights and market knowledge. 
Every market is quite unique and what works in one country might not work in the other so instead of just looking to export to your neighboring countries you should do research, get market data and develop real insights. One very useful tool for doing that is Google Market Finder.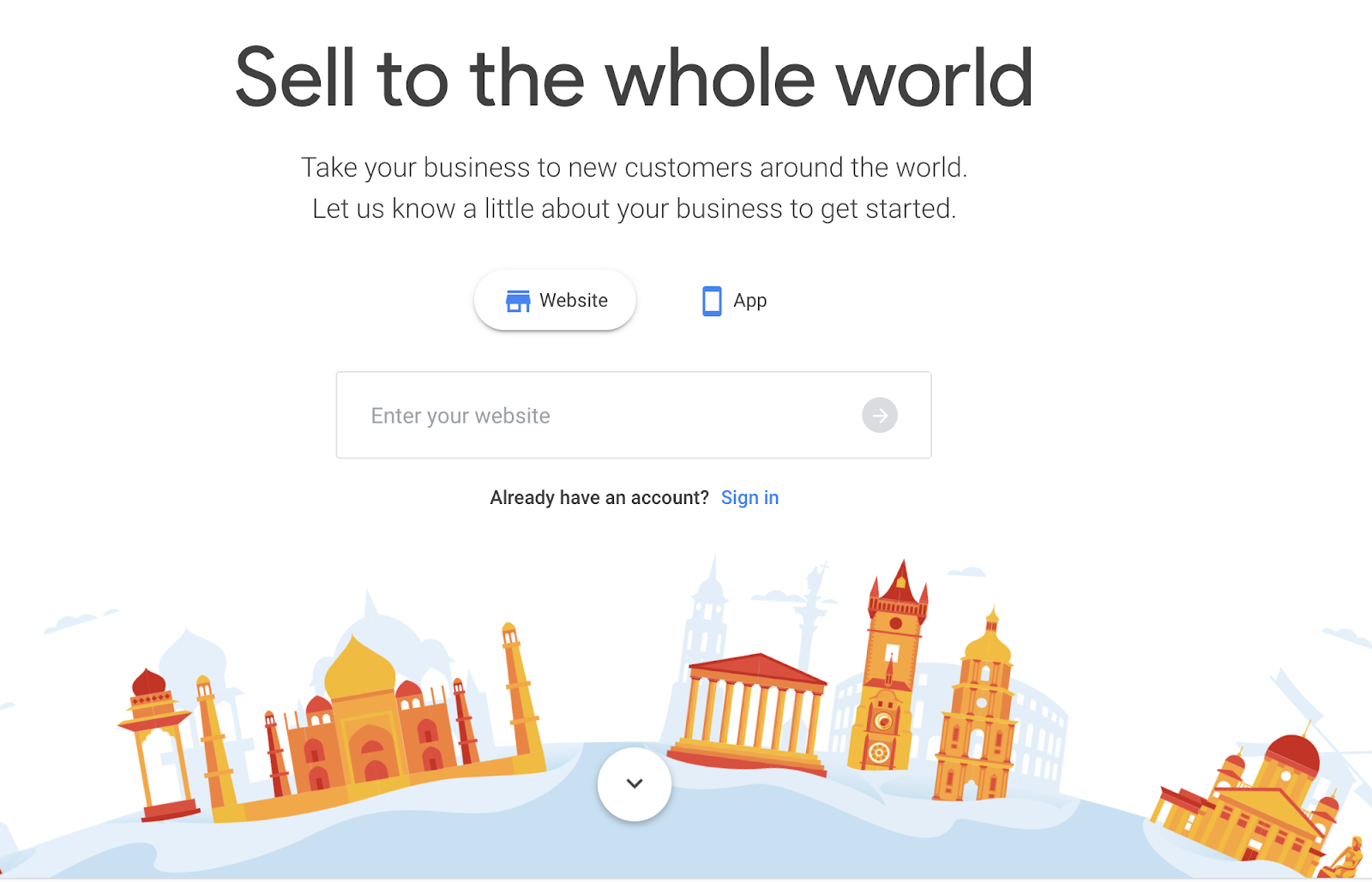 Google Market Finder is a global export platform that helps you find the best market for your business as it gives you tons of insights and valuable resources on expanding to new markets. Using Market Finder is really easy: just enter your website or app store URL and then Market Finder will recommend a list of potential markets for your business to expand into.
Here is an example of Google's overview of Finland in the results: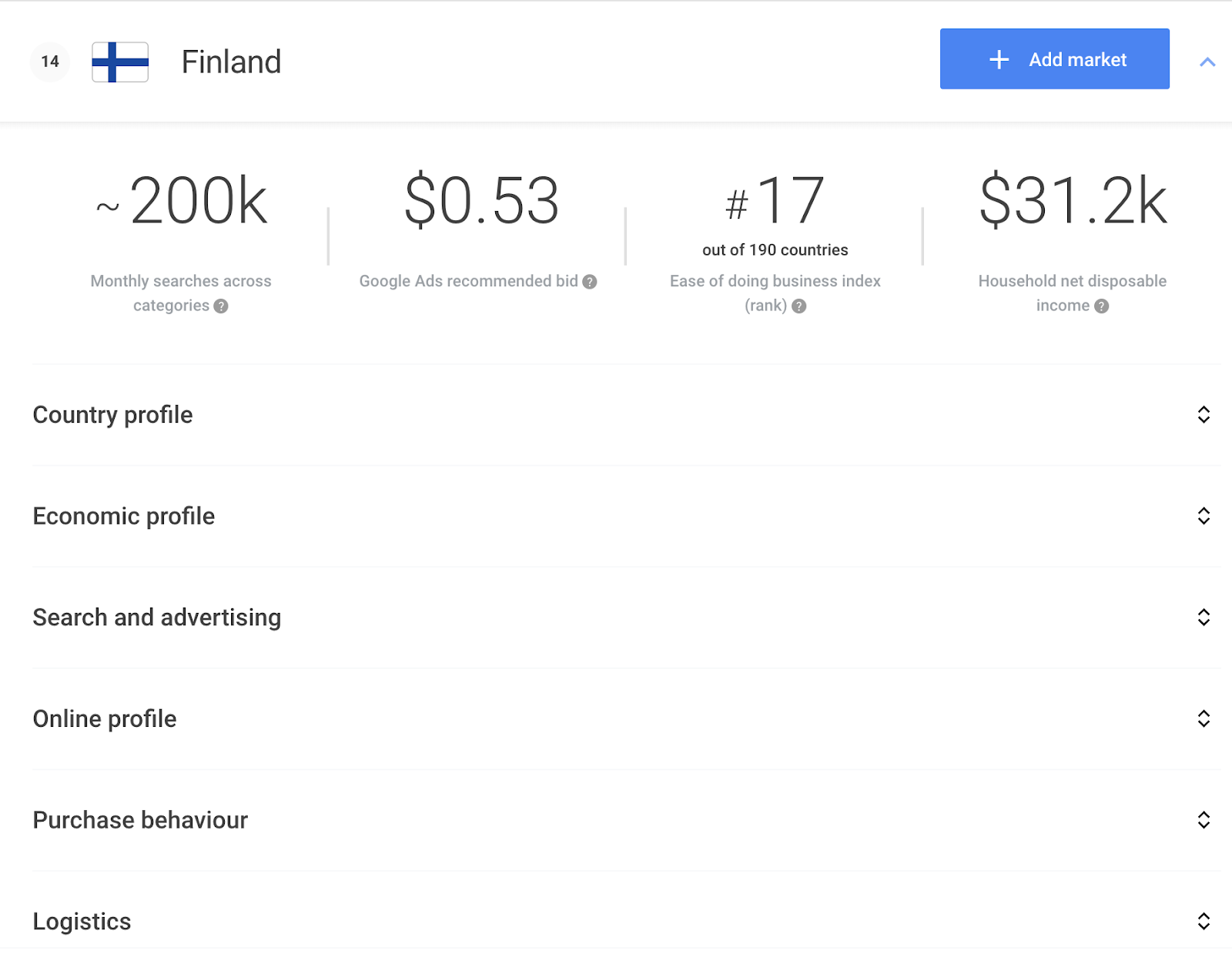 Pro Tip: You should definitely log in as then you get access to more info. 
Once you have shortlisted up to 3 countries you can then use the available guides and resources to look at the different operational elements you need to consider when entering a new market. Google has created some very helpful videos, articles, and guides on topics such as localization, global payments, logistics and so on.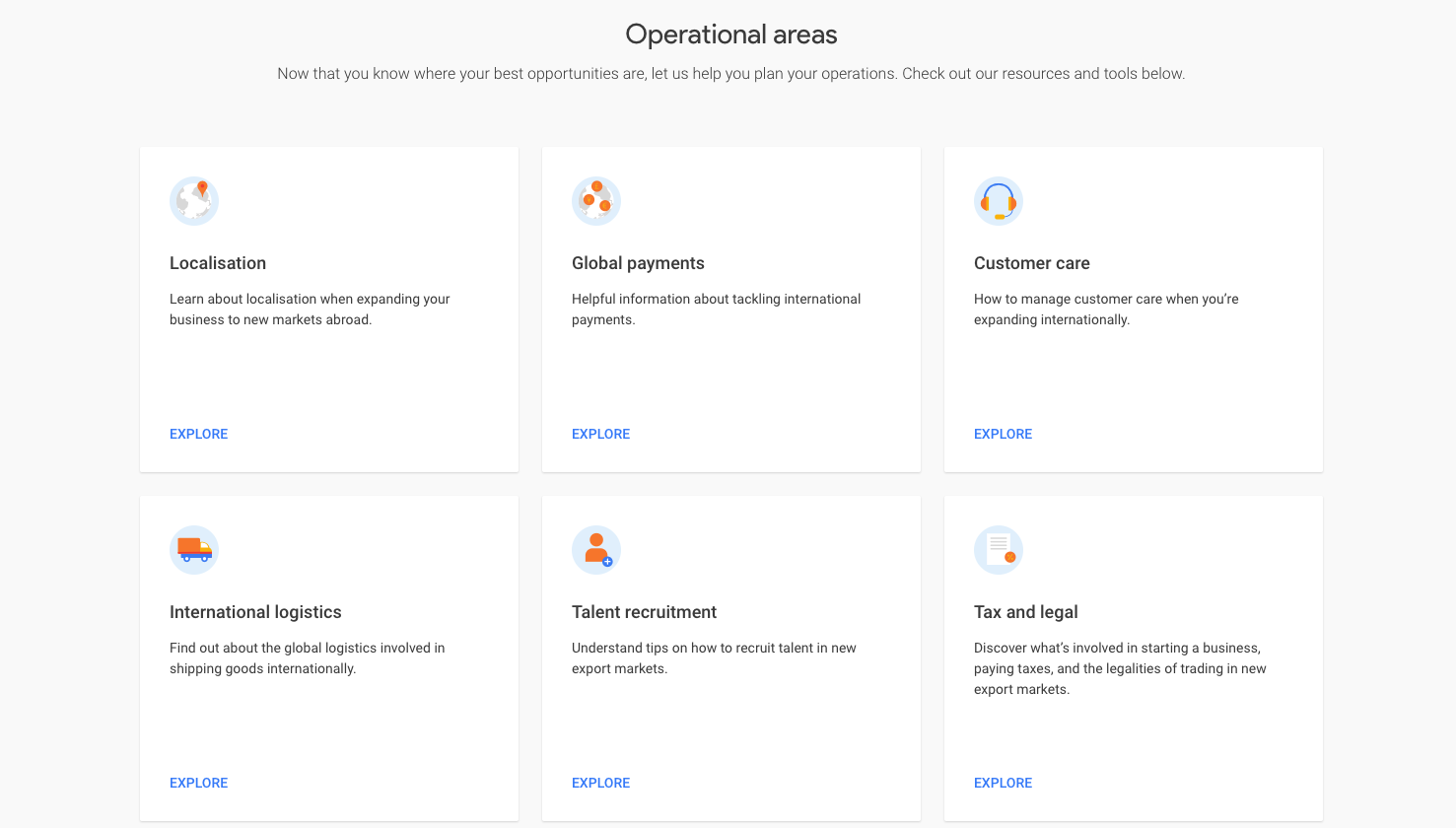 The tool is very simple to use, user-friendly and overall very helpful in helping with your market research. Besides doing market research and other important export-related activities that Market Finder can help you with, there are numerous PPC related things you have to keep in mind as well with tracking being the main one.
2. Correct tracking makes a major difference in your scaling goals
When it comes to professional PPC work – we consider tracking the right goals and doing it accurately to be the nr 1 thing that must be in place in order for the PPC campaigns to work and scale. If the tracking is incorrect and you aren't 100% sure about what works and what doesn't, then you can't scale as fast as you could and can end up losing a ton of money!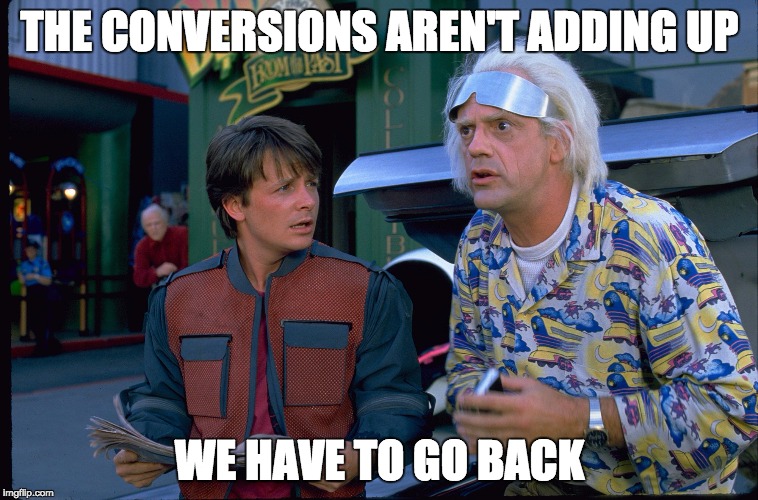 Getting the correct tracking in place from the beginning is a must if you are serious about expanding successfully. One of the most useful tools that you could use with everything related to tracking is Google Tag Manager. 
Google Tag Manager is a free tool that allows you to manage and deploy marketing tags (snippets of code or tracking pixels) on your website (or mobile app) without having to modify the code. So that means you don't have to annoy your developer every time you want to change anything related to tracking. Google Tag Manager does demand a little bit of skill and technical knowledge but learning it isn't really that difficult and it is definitely worth doing.
There is also a lot of content on the topic, so you have step by step tutorials that you could easily follow when implementing tracking yourself. The go-to Google Tag Manager Specialists are Simo Ahava and Julius Fedorovicius.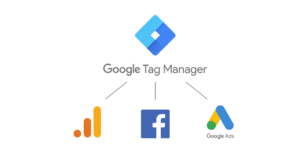 One has to keep in mind that tracking conversions isn't only for retailers. If you are collecting leads you can track how many people submitted the lead form, copied your email address or clicked on your phone number. If you are selling something large and only get maybe 1 sale a week or less then it's a good idea to set-up micro-conversions like how many people visited more than 4 pages, downloaded a pdf or something similar. Every website has something that's trackable! 
3. Keep in mind the specifics of every market 
One very important thing to keep in mind when starting PPC campaigns in a new country is that the strategy you used in one country might not work in another. For example, if you are used to doing PPC marketing in a small country like Estonia, Latvia, Lithuania or some other country with a population of few million people, using the same strategy in a bigger country as you did in a smaller country might backfire fast!  You may spend most of your monthly marketing budget in a matter of hours on unwanted clicks and irrelevant search terms. 
Using broad match in a smaller country in a popular niche makes very much sense while in a bigger country the most sensible thing is to be careful with broad match unless you are very experienced and know exactly what you are doing. You should probably also use longer search phrases instead of single-word keywords.
On the flip side if you are moving into a smaller market then you might want to use more generic keywords. The smaller the language, the less content there is and people's expectations differ. This brings us to the next point.
4. Start slow and scale things up when you start seeing the results coming in.
When starting out with multilingual PPC campaigns, it is highly recommended to start with just the keywords in exact match that you know will be the most relevant to your business. This way you'll have a good overview of the results and creating customized ads for each keyword set doesn't seem too much work.
Once you start getting some traction with your existing best-performing keywords, then you could start incorporating other exact match keywords and maybe adding some Phrase match or BMM keywords. Keep the broad match keywords for later.
When scaling, it is understandable that you want to grow fast, I mean who doesn't 😉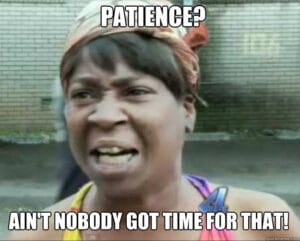 But in PPC marketing, it makes sense to find the things that are working first and then expanding on it rather than going all out from the beginning and wasting tons of money on keywords or audiences that don't bring any results.
One extremely useful tool that you can use for finding relevant keywords is Google Keyword Planner. Google Keyword Planner is a powerful tool that every PPC manager and SEO specialist should be aware of as it gives you the ability to research keywords and get historical statistics with traffic forecasts about them.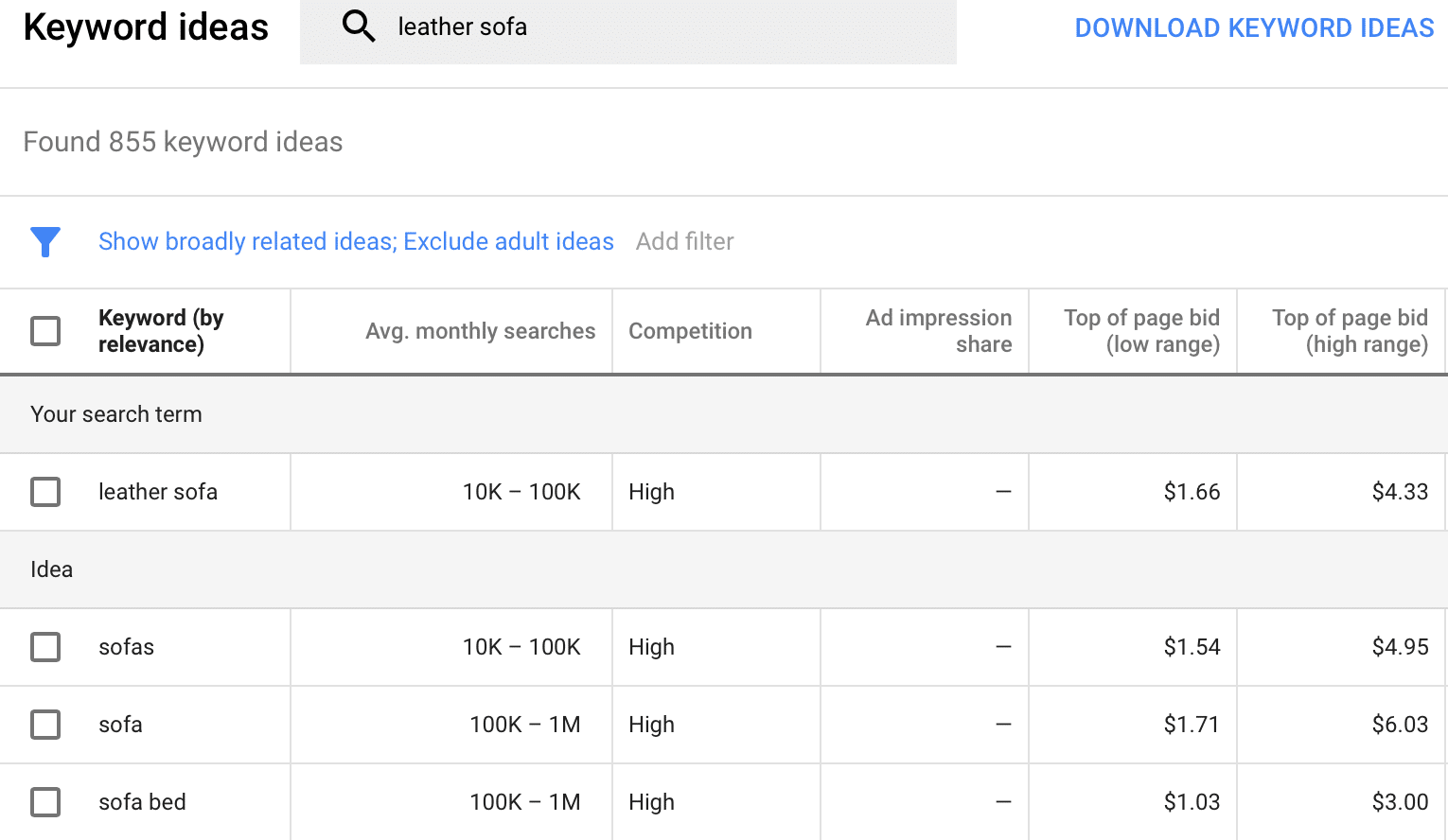 There are also 3rd party tools available but with Google Keyword Planner you can usually find keyword ideas that you can't find anywhere else! Google Keyword Planner is also completely free to use and you just need a Google Ads account to have access to it.
The best guide on using Google Keyword Planner can be found here.
5. Use the help of Google International growth agencies
Google's International Growth program is made with the intent to help companies wanting to expand and enter foreign countries.
Google International growth agencies can come in very handy if you are thinking about entering a new market mainly by implementing Paid Search Ads. They can put together successful export strategies as they have the best tools for planning them. The agencies chosen for this program can help with a strategic approach that starts with a careful and detailed analysis of different target markets.
Google Export Partner Agencies can also get help from the Google export experts on scaling the campaigns across different countries, translation help and payments/UX/logistics consultations.
There are only 45 agencies in the world selected for this partnership and we are one of a limited few Export Partners for Google.
So if you are interested in knowing more about what to keep in mind when launching Google Ads in a new market, contact us! We can help you in everything that is related to PPC whether it is putting together a strategy, setting up tracking, creating, managing and scaling campaigns etc. 
We are also hosting an event very soon with Google on actionable Google Ads Strategies. You can find more details about the event here.
Best of luck with your exporting activities!